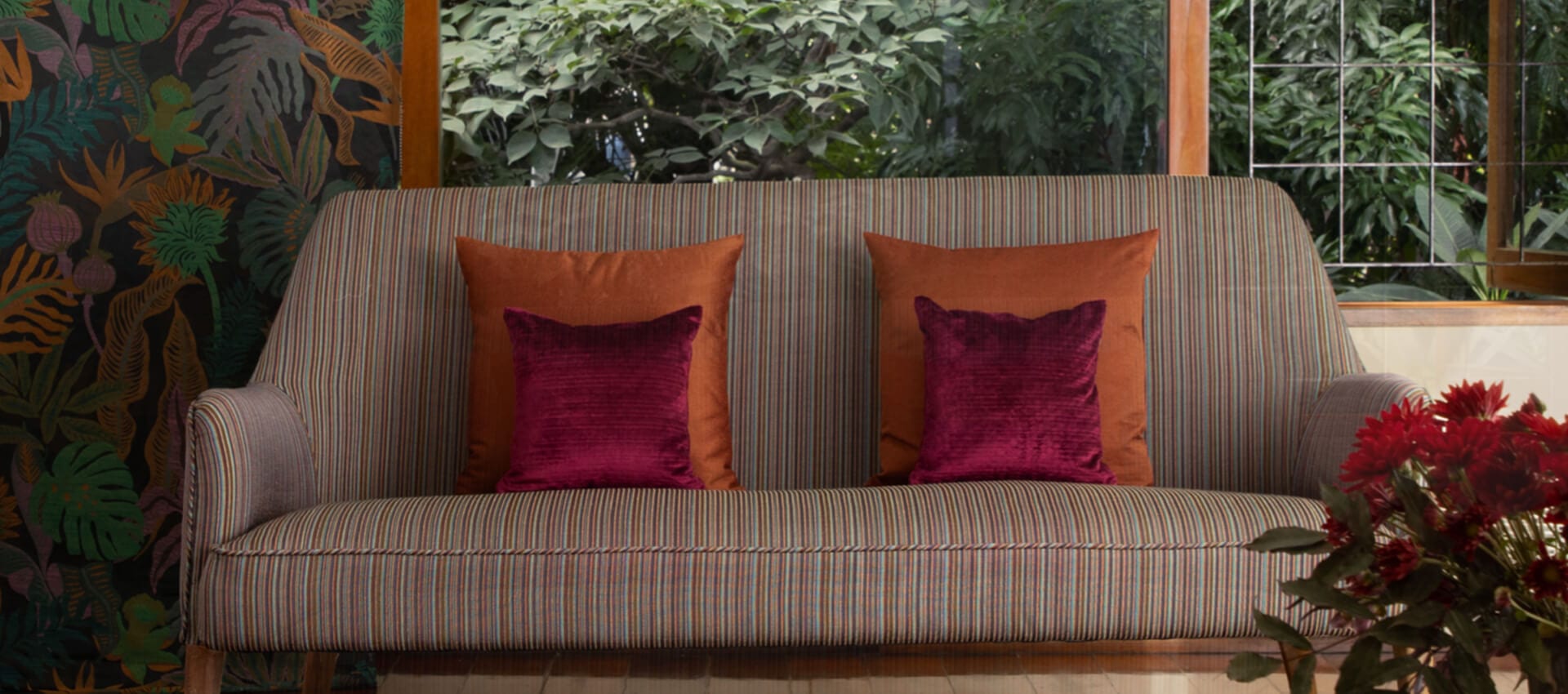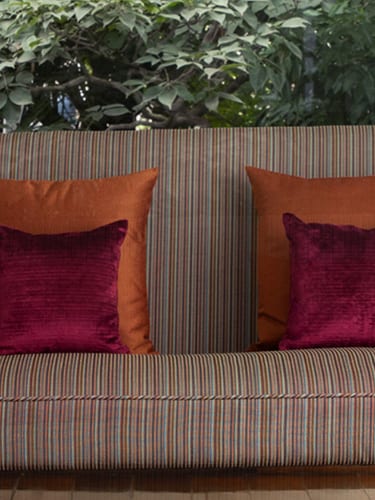 Drapery & Upholstery Solutions
Established in 1985, the company has been India's largest silk exporter for 30 years and produces textiles for some of the world's best luxury brands. An evolved aesthetic and cutting-edge design are the cornerstone of our soft furnishings solutions.
Luxury furnishings with character and charm
Our Brands
The Himatsingka Group has a prestigious portfolio of over 15+ brands that consists of the most celebrated names in the home textiles space from across the globe. These brands, both licensed and owned, accommodate a dynamic range of consumer preferences across geographies, strengthening our connection with customers across 32 countries the world over.
Innovations
At Himatsingka, we pursue a brand culture that is future-forward in thought and action. We are committed to following sustainable processes that leverage next-generation technological solutions to deliver quality results. We follow the highest safety standards and meet enhanced customization requirements for customers across the globe with assurance and agility.
Since 1985
Our Drapery & Upholstery manufacturing facility is amongst the largest in the world, producing an assortment of fine fabrics suitable for both residential and institutional applications.
HFR Flame Retardant Fabrics
Performance textiles made with superior inherent flame retardant polyester yarns. Our fabrics stand for superior performance and durability and are woven with modified polyester yarns containing a flame retardant component attached in the molecular structure. Unlike fabrics that receive a surface treatment at a later stage, HFR fabrics offer long-term security. Our products are light fast, easy to care and durable over long periods.